What Is GDI?
Hello, and welcome to my GDI blog! With Global Domains International (GDI), anyone (including you) can create and host their own WordPress blog at their own custom .WS domain. In addition to my customized website need, I also have access to the their RESIDUAL Income opportunity.
Watch This Interview of GDI Founders…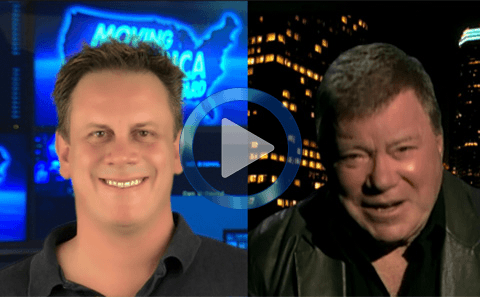 Why Do People Join Under YOU in GDI?
If you have watched the interview above, you might have understood how GDI is doing and expanding their business worldwide. This program is so simple and it provides basic needs everybody wants to make money online. Let's look for some basic facts that people are badly searching for…
Domain packages & cost
Every new affiliate needs to build an ASSET and want to become a BRAND by having one domain at least to make his presence online. It cost $10 per month per domain. Basic need for any online marketer or business owner.
Is anything else included in the $10 monthly fee?
Yes: Lots of options! Your $10 monthly fee covers not only your .WS "WebSite" domain name, but everything needed to make full use of it.
You can use their hosting services, forward your domain to another location, and leave it parked with a simple construction screen, SiteBuilder tool to help you design a great WebSite in minutes.
All these options include email services. Of course, you always have the option of using your own hosting company as well!
Leads packages:
They have verified leads to build your business on autopilot… 
10 Phone verified leads $30.00
50 Phone verified leads $150.00
100 Phone verified leads $300.00
When you order one of the lead packages above, they put leads in your mailing list and also send promotional email to them on your behalf. So, they join under your team automatically and you start earning recurring money.
You can also add these leads to your own email list and market your other opportunity for extra money.
This is a perfect high quality offer if you're looking for a product to relieve PAIN in IM, MMO or Home Biz Opportunities niche.
In addition to receiving awesome products, there is also an income opportunity for those who are interested!
Let's have a look at GDI Income Opportunity.
In the right-sidebar, go to the GDI income calculator. Put the following data in calculator or PLAY with numbers.
1. [Enter number of direct referrals ($1 each)] #5
2. [Enter number of level 2-5 referrals ($1 each)] # 5
Try out income calculator now and imagine the unlimited potential of this once in a lifetime opportunity.
Ways You are Compensated
5-Level Uni-Level Compensation
This is standard compensation plan that ALL affiliates qualify for, even those who are still in their free trial period. Basically, you are paid $1 per month, per domain, that is registered in your 5 level network.
A uni-level compensation plan is the most simple plan in network marketing, and the key to quick growth.
You are not limited by width. You can refer as many people as you want to, and so can those people that you refer, and so on.
So, for our above example, You refer 5 people to GDI product/program. That pays you $5 per month. No big deal? Hang on, you'll see the power of this. Each of those 5 people then refer 5 of their own, so you're now getting paid an additional $25 per month on your "second level".
Each of those 25 can refer as many as they want, but for consistency we'll say that they too refer 5 each. That's $125 in monthly commissions on your 3rd level. If the trend continues, you'll have $625 in monthly commissions on your 4th level, and $3,125 in monthly commissions on your 5th level.
That's a total of over $3,900 in monthly commissions for referring 5 people, and then teaching those people how to do the same and assisting them in growing their own organizations. Keep in mind that nobody is limited in how many people they can refer.
Some of the affiliates personally refer hundreds of other affiliates. Just a couple of these "go-getters" in your organization can really blow your income off the charts.
Now TRY GDI Income Calculator for #10 each box. Results= $111,110
Isn't that AMAZING Income Potential over period?
Global Domain International is the BEST with TEAM!
YES. Our Team places 6 GDI members under you AND 6 on THEIRS… and so on.
How much do you want to earn in, say, one year?
All these questions are answered in the GDI Team Elite.
So, if you are now in GDI without a big deal, the solution is very easy:
You can cancel your account and join us.
Many of us have done that.
GDI will not give you a prize for the time you have been there, but for the referrals in your downline.
And in our team, we are promoting so that every member gets 6 referrals each and we are building a downline.
So , please think about it.
If you have any question, please let me know.
To our success!
P.S. This is not Get Rich Quick Scheme. Just stay Focused and NEVER GIVE-UP!